Client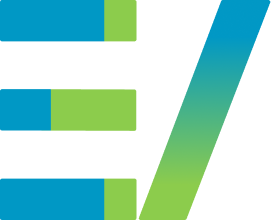 EagleView
Year(s)
2018 – 2020
Goals
Hired as Director of User Experience & Design to grow and manage organization-wide UX resources, establish UX & Design processes, and ensure UX & Design excellence. We improved legacy products, designed new products and a new Design System, conducted user research, established user profiles, and executed a corporate rebrand.
Overview
EagleView combines high definition aerial imagery, machine learning and property data to help multiple industries significantly improve workflows, reduce injury risks, and broaden revenue channels. My time at EagleView saw rapid growth, including the creation of 11 new products while maintaining or improving 17 legacy products.
UX & Design Team Management
I was responsible for growing, managing, and honing the UX & Design Team, both local and remote, as well as developing the UX & Design processes organization wide. This included developing strong collaboration within the team and across the organization, creating processes that aided efficient coordination and adherence to goals and timelines, as well as ensuring positive relationships and excellence in UX & Design output. I also managed freelance designers and multiple UX and Design consulting organizations as needed to accommodate large projects and release schedules.
Introduced regular team meetings and collaboration via Confuence and Figma
Conducted performance reviews
Attended company and industry conferences
Created design proposals and a review process
Managed collaboration, department buy-in, establishing time for design, and created asset templates
Cross-organization Collaboration
Cultivated collaboration across departments, including Development, Product Management, Customer Success, Sales, Marketing, Customer Support and Operations. Also developed ongoing relationships with multiple external organizations, including contract organizations, partners, and customers. Helped this operations-based business learn to evolve in the software arena.
Product Ecosystem & Innovation
EagleView has an extensive product ecosystem and was adding new solutions to match the growth trajectory of the company.
30+ products: 11 new products, 17 legacy applications, and multiple internal solutions
Platforms: 7 web apps, 4 phone apps, 3 tablet apps, a web portal, 55 reports, and many internal apps and services
6 Industries: Government, Insurance, Construction, Infrastructure, Solar, and Underwriting
Dynamic Interaction Models: Interactive maps, map data layers, orthogonal and oblique imagery, interactive 3D models, property evaluation, solar analysis, drone operation, lidar, flight scheduling, and ecommerce
While maintaining the product roadmap, the UX & Design team also performed research and design for a universal product platform based on the existing solutions that would help simplify the product line-up and improve company agility when responding to evolving consumer needs.
In addition, we also worked on an API platform to allow companies to customize and integrate solutions into their own systems.
User Research
Gathered baseline data on product and channel revenue as well as user volume as a starting point for prioritizing work and generating clear product goals. Executed extensive user research to define personas across the product ecosystem, including customers and personas internal to the organization. Managed and executed multiple user research studies online and in person across industries.
Mapped 60+ personas across 6 major industries
Evaluated onboarding and ecommerce processes
Conducted in-person user studies
Conducted remote user studies and interviews
Attended a user conference to meet consumers and gain understanding of the user environment
Global Design System
Created the Compass Design System from the ground up with development buy-in from the start. The first version, including 24 reusable patterns, was up and running within 3 months. Furthermore, my team and I did extensive research to ensure that the design patterns would service long-term plans across the product ecosystem.
Corporate Redesign
Managed the corporate redesign efforts, including the design consultant and Marketing resources, on an expedited timeline (3.5 months). Ensured adherence to conceptual alignment with newly defined corporate and marketing goals. Also managed extensive brand updates across the product ecosystem.
Mapping & Planning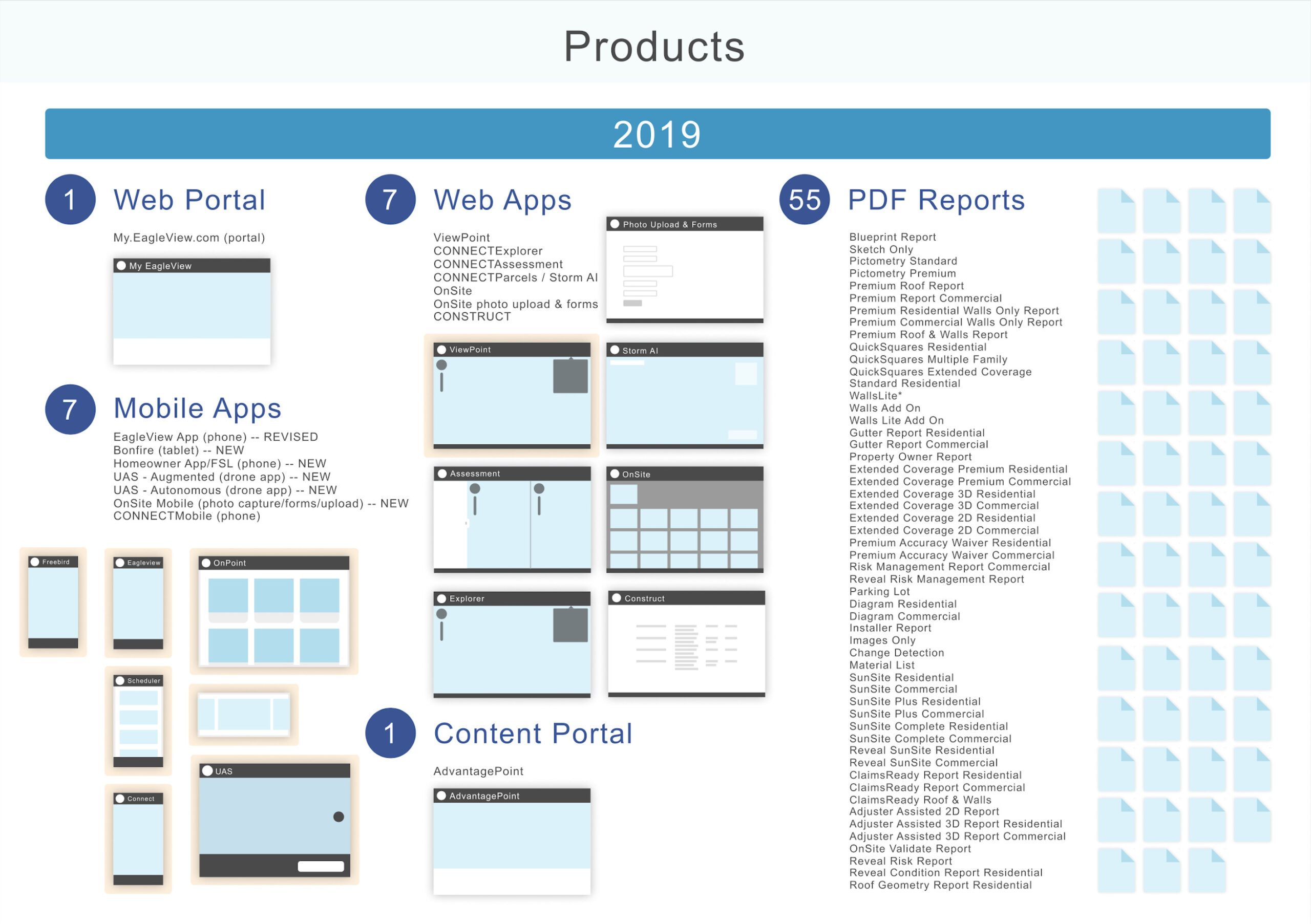 UI Samples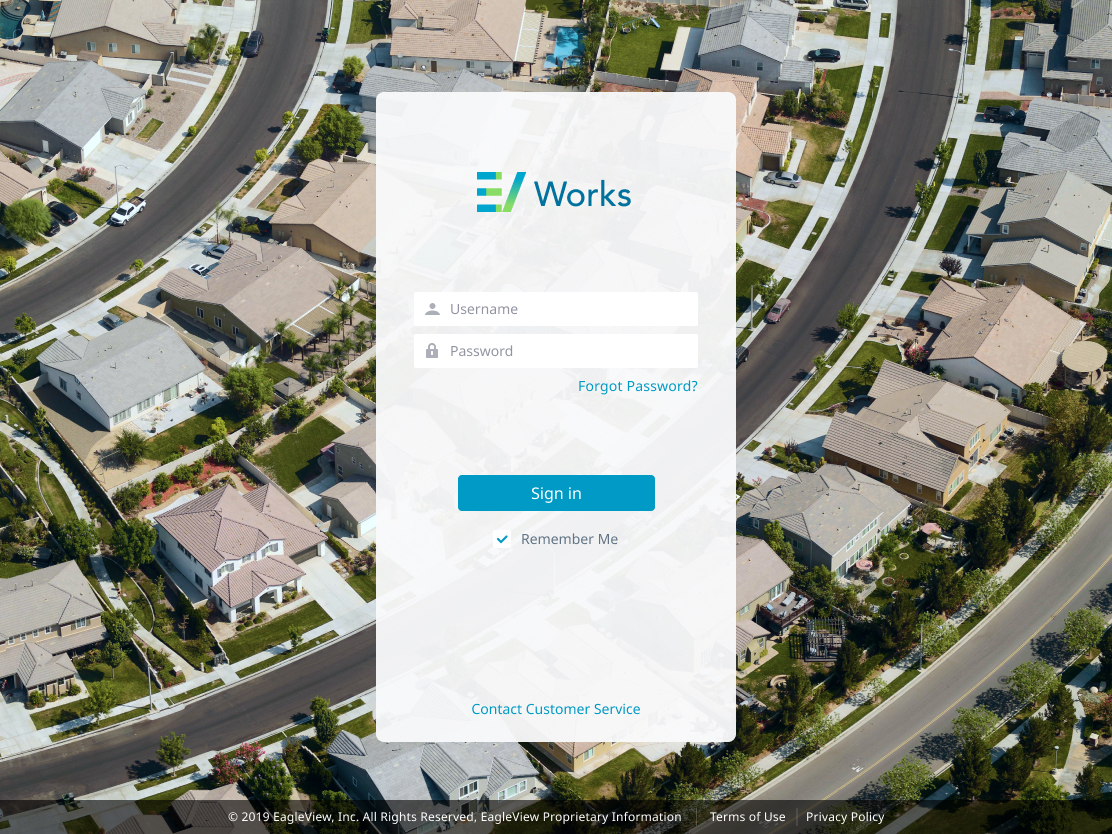 Brand & Design System